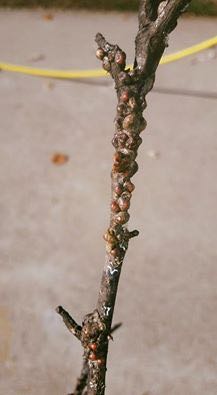 There are many factors that can cause issues with trees, and as an arborist it is our job to know what is causing the problems in your trees. Every problem can be separated into one of two categories: biotic or abiotic. In this blog, we will discuss the difference between the two.

Biotic by definition is "resulting from living things". Any biotic problem in a tree is going to be caused by a living organism. This includes insects, fungi, diseases, and animals. Abiotic disorders are anything that is "infectious", but it is important to remember that many insects and diseases are tree specific, meaning they prefer only a certain species of tree. For example, if your Tulip poplar is infested with Tulip Scale, you don't need to worry about the pin oak next to it becoming effected.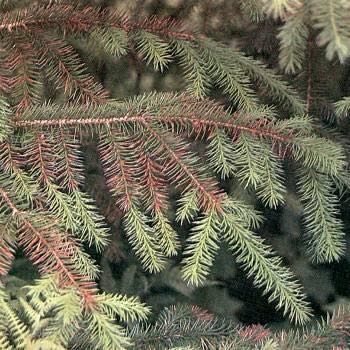 Needle cast in Blue Spruce is caused by a fungus and an example of a biotic disease.
The definition of Abiotic is "physical rather than biological". Abiotic disorders can include anything from mechanical damage from lawn equipment, extreme weather damage, drought or over watering, nutrient deficiencies, chemical damage, and even incorrect planting. It is important to have a certified arborist involved in the entire life cycle of your tree to potentially avoid abiotic damage.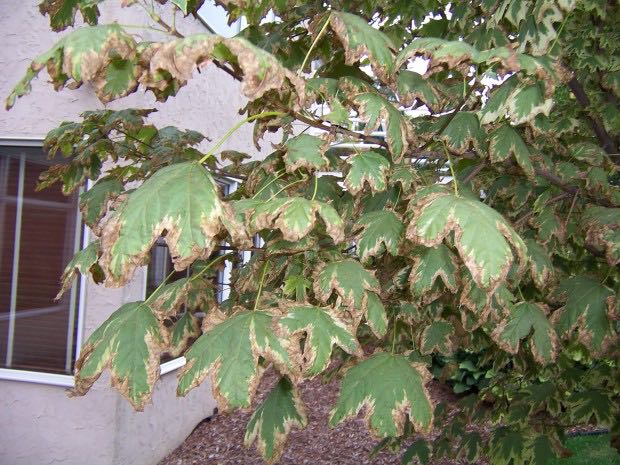 Leaf scorch is an abiotic disorder caused by extreme weather conditions.
A tree might be affected by both biotic and abiotic disorders, as stress from damage can cause a tree to be more susceptible to disease. Also, many symptoms such as chlorosis, stunted growth, wilting, and defoliation can be caused by both biotic and abiotic factors.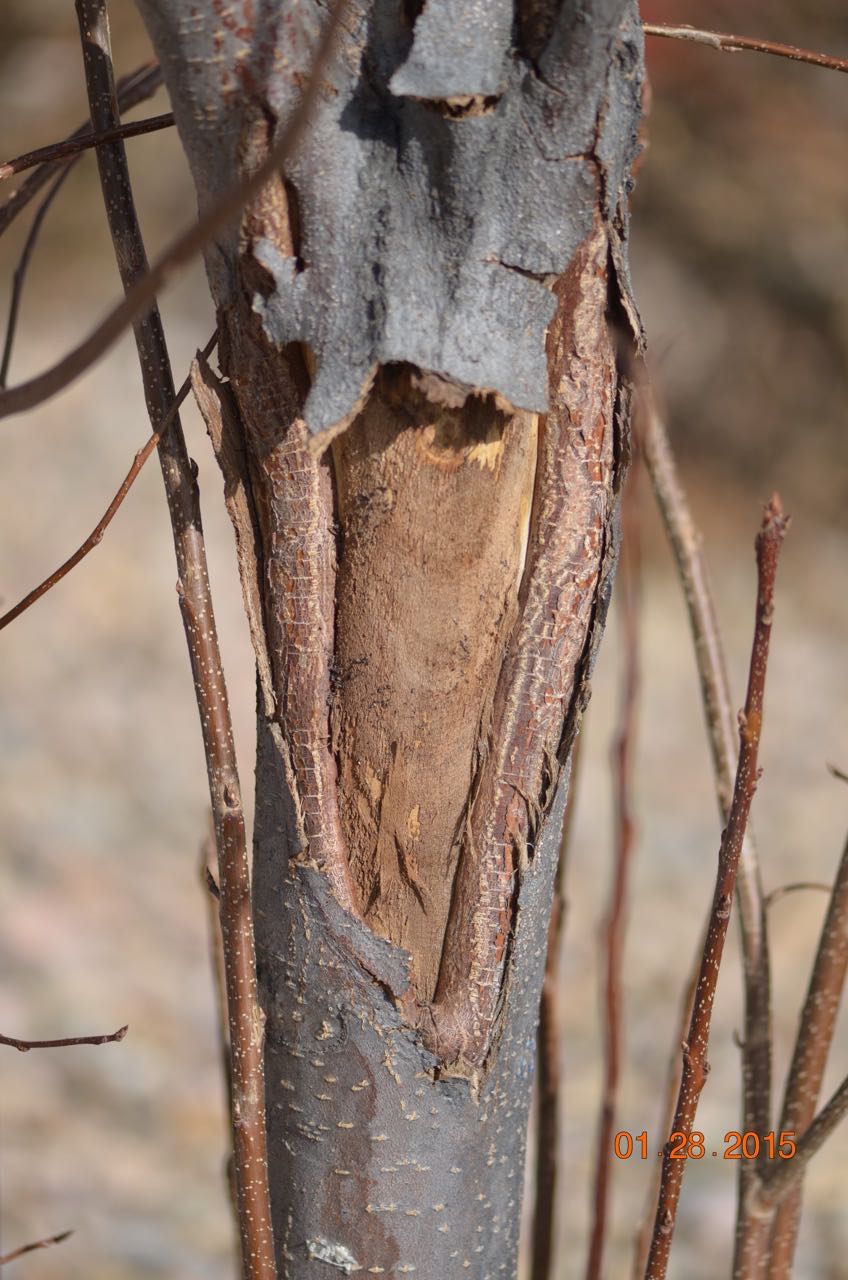 Sunscald generally occurs in the winter when deciduous trees lose their leaves and the sun is lower in the sky. This is also an abiotic problem.
Identifying what is causing problems in your tree requires a trained eye and a knowledge of what is abnormal for each tree species. A certified arborist will also know which trees are susceptible to which insects and diseases. Give us a call to inspect your trees for symptoms of biotic or abiotic disorders in trees.