There is a reoccurring question we get as a tree service company, and that is "How much will it cost?" This is an important question and one that often determines your decision in choosing a company. In this blog, we will discuss the factors that go into pricing your tree service and what you can expect.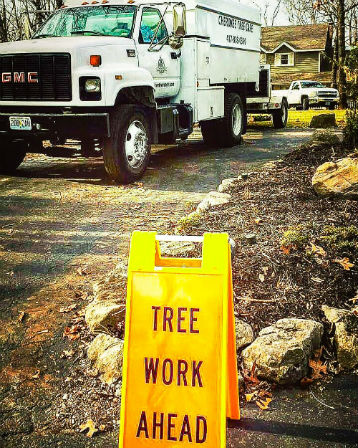 Removing a tree is never our goal but is sometimes necessary when the tree is more of a risk than an asset. It is important to remember that there are no two trees alike and no two trees in the exact same location. When pricing a tree removal job, here are a few things we must consider:
Is the tree safe for our climbers to ascend and remove, or will we need to use equipment for the process?
The size of the tree, its height, canopy size, and structure all play a part in your estimate price.
Is the tree overhanging any objects that could be damaged? Driveways, houses, fences, power lines, etc. are all liabilities to take into consideration.
Do you want a complete cleanup, or do you want us to leave the wood behind? The amount of cleanup time on a job also plays a part in cost.
We have a tree removal calculator on our website that will give you an approximate price for your tree removal.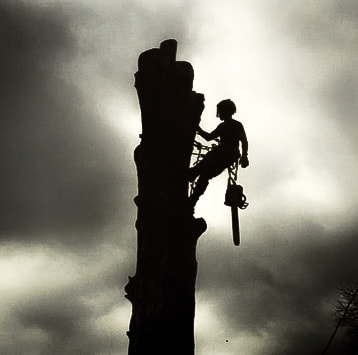 Pricing a pruning job is similar to a removal in that no two trees are the same or in the same location. The same factors that go into removal pricing apply to pruning and then some. The kind of tree and the density of the canopy also matters.
There are different types of pruning that you may consider for your tree. The type of pruning will also affect the price. A "Maintenance Prune" is when we raise the canopy, provide clearance from buildings or objects, and remove deadwood and broken limbs. Some people only need the canopy raised, and others need what is called a "Subordinate Prune" to encourage a central leader in the tree and a stronger structure.
If you would like an approximate cost for your pruning job, get a free estimate on our website. This will give you an idea of cost, then we can have an arborist take a look at your property and give you an exact quote for your job. While we understand that price is often a key component of your decision to hire a tree service company, there are other things that are equally important to consider. Is proper insurance provided including workman's comp and general liability? Do your research and read reviews about the company you are considering hiring.
We understand that choosing a company to care for the trees on your properties is an important and often expensive decision. Your trees are something to invest in now, so that they can be around for future generations to enjoy. Oftentimes, tree work can be broken down into several smaller trips to help manage costs over a period of time. If you have any questions about the tree work you need done, please don't hesitate to contact us. We're local, certified arborists, and we would love to come up with a plan that best suits your needs, landscape, and budget.