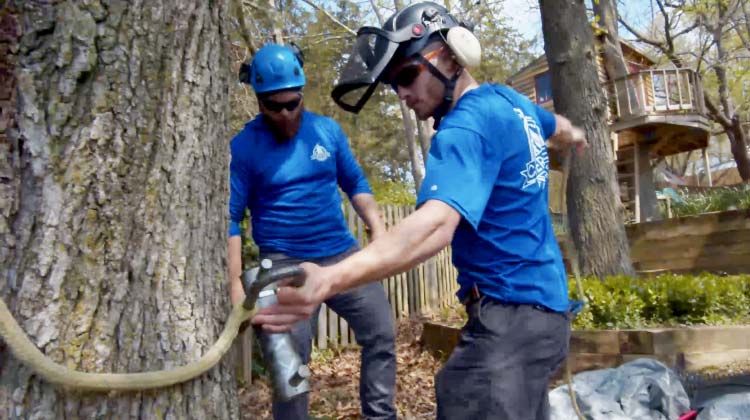 Well-groomed trees and landscapes just look better, and proper care and maintenance ensures your trees, shrubs, and plants remain healthy for the long-haul. That's a win-win for everyone! With help from Cherokee Tree Care, your trees and shrubs not only look great but also thrive.
All our services are provided by a carefully cultivated team of Certified Arborists. We offer pruning, tree and stump removal, insect and disease control, fertilization, stump grinding, and select tree planting. We're meticulous about safety, too. Proper insurance, including workman's comp and general liability, is strictly maintained. Feel free to ask for proof of all the above.
We want your trees and shrubs to flourish! To help make sure they do, we provide our customers with monthly tips and tricks that promote the health and beauty of your trees.
We love the Ozarks, and we want to do our part to preserve the natural beauty that surrounds us. Find out about our services, and help us keep our community vibrant and growing.