Are you in need of pruning, tree removal, or Plant Health Care services for your property, but unsure where to look? It may be tempting to simply call the phone number for tree trimming posted on the telephone pole down the street but before you do, read ahead where we cover some key factors you should consider when choosing an arborist for your tree care needs.
Proper Insurance and Safety
First and foremost, ask about the insurance coverage carried by the arborist service. Worker's Compensation and Property Liability are the two most important types of coverage you should look for. Proper insurance demonstrates that a company can fulfill its due diligence in case of an accident or damage to your property. Along with every proposal we send, you will receive an explanation of our coverages.
It is no mystery that working with chainsaws and trees, often aloft, can be extremely dangerous. Safety should be top priority and safety training should be a common occurrence within the company you are considering hiring. Cherokee Tree Care completes weekly safety meetings and frequent aerial rescue training, electrical hazard awareness training, as well as regular gear inspections and various other trainings to keep our team safe and responsible.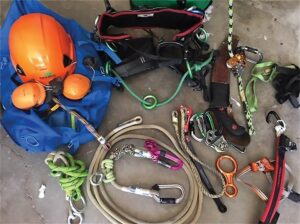 PPE, or personal protective equipment is mandatory and non-negotiable for tree care workers. Some common pieces of equipment that are required on all tree worksites are hard hats, safety glasses, ear protection, and chainsaw protection pants when operating a chainsaw on the ground. If the company you hired is not wearing the required PPE gear, they not only risk injury to themselves but it can also signal a lack of care for the safety of property and people around them.
Reviews and Referrals
Word of mouth is the best way to understand an arborist service's reputation. Google, Yelp, and Facebook reviews can be very telling and often provide key details about an arborist's service you won't find on their website. Do a quick search to see what others are saying about the company you are considering hiring. You can view our reviews here!
When choosing an arborist, evaluating their website is also a crucial tool. A professional and informative website speaks volumes about their credibility. Look for a visually appealing site that provides comprehensive information about the services they offer. It should also answer any questions you may have about the arborist's qualifications and expertise. At Cherokee Tree Care, we do our best to showcase our commitment to quality and customer satisfaction.
Continuing Education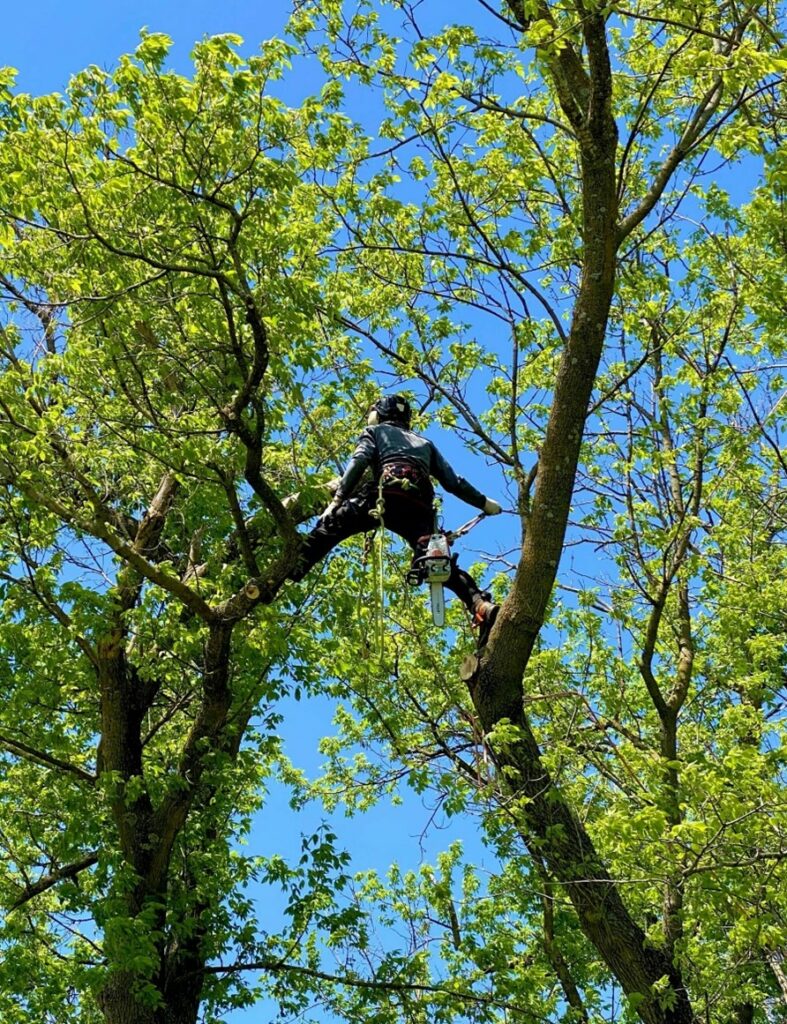 Any tree trimmer can claim to be an arborist, but a certified arborist requires years of on-the-job experience, training, and extensive testing. Once the certification is awarded from the International Society of Arboriculture, several hours of continuing education units must be completed to maintain a certification. Within the industry, there are many other certifications and qualifications that can be earned concerning safety, Plant Health Care, leadership, risk assessment, tree climbing, electrical hazards, and much more.

At Cherokee Tree Care, we maintain a culture of learning and continuous improvement. We currently have three certified arborists on staff and multiple apprentices in training to receive their certification. We also have four licensed pesticide applicators, a certification which also requires testing, on-the-job experience, and renewal educational classes to maintain.
While a professional, insured, and certified arborist may not your least expensive option, you can rest assured that the job will be done properly and safely. Tree pruning and maintenance must be done correctly. If done improperly, damage can harm a tree to the point of stress or even decline. There are some rules of pruning we follow to ensure vitality to the health of the tree and longevity of life.
Now that you have an idea of what to look for when choosing an arborist, check out TreesAreGood.org's find an Arborist tool to search for arborists near you.
Cherokee Tree proudly serves Springfield, Republic, Nixa, Ozark, Clever, Highlandville, Rogersville, Brookline Station, and Battlefield, Missouri. If you're in need of Arborist services and live in these areas, contact us or call 417-838-0390 for a free estimate!