During the growing season, our trees and shrubs can face many issues including insects, diseases, and environmental problems (like water & weather). Without knowing what issues your specific tree species are susceptible to, it may be very difficult for the average homeowner to know how to properly care for them.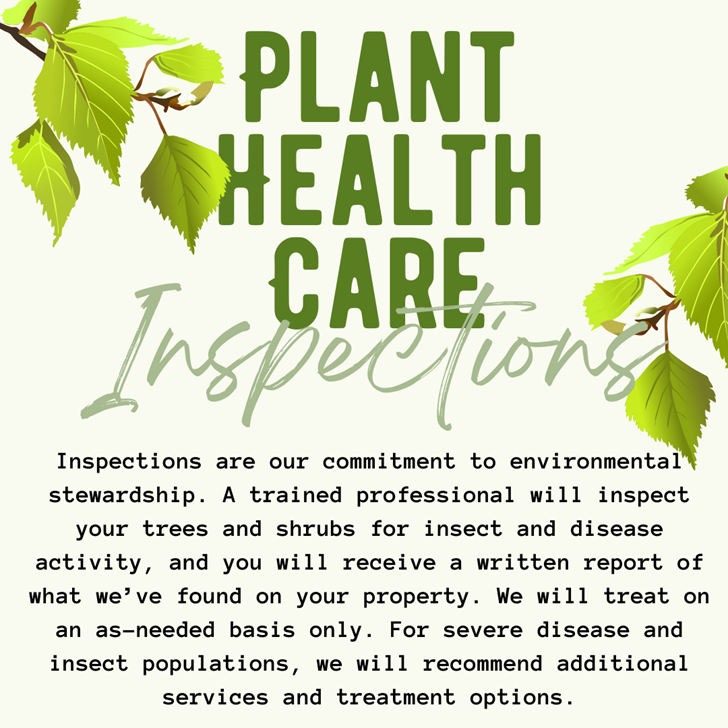 Our Plant Health Care Department is a team of professionals trained in identifying your trees and shrubs, diagnosing problems, and prescribing treatment plans while being mindful of our environment. Our PHC plans are specifically designed for each property, as there is no 'one-size-fits-all' approach to Plant Health Care.
Plant Health Care Inspection Program
The foundation of any good Plant Health Care program is prevention, which means timely inspections by a Certified Arborist. Our inspection services are beneficial in that you will have professional eyes on your property multiple times throughout the growing season. This is important since pests do not emerge at the same time every year; their emergence and destructive life cycles are based on temperatures, not calendar dates.
Our first step while doing a Plant Health Care inspection is to identify your trees and shrubs. Pests are generally species-specific. This means the fungal disease on your Blue Spruce isn't going to affect your Red Maple and the scale insects on your Japanese Maple tree aren't going to attack your Azalea shrubs.
By knowing your tree and shrub species, we will know what pests they are susceptible to and when that pest is active. If a pest is found during an inspection, we will treat the insect, which is included in the inspection cost in most cases. Lastly, we will leave you a detailed report about what was found on your property, any treatments applied, and the overall health of your trees and shrubs.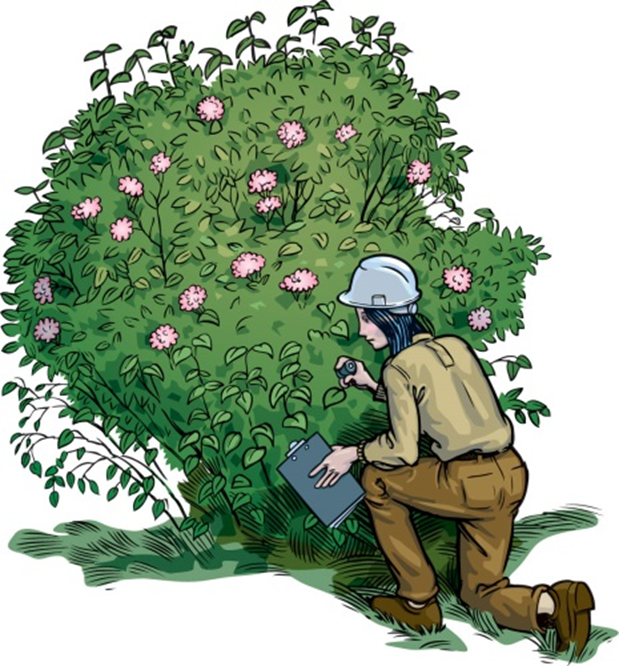 Plant Health Professionals
Having trained eyes on your property is invaluable to the health of your trees and shrubs. We will treat for the inconspicuous bagworms that emerged on your Arborvitae before they do irreparable damage. We will alert you on how best to water your trees when we see water stress and heat or drought coming.
A systemic iron product will be applied to the Azaleas struggling with iron chlorosis. A contact insecticide will be applied to the Japanese Beetles on your roses before your plants are decimated or we can plan to treat your Ash trees to prevent Emerald Ash Borer from destroying them. These are just a few examples of what may happen during a Plant Health Care inspection on your property.
If you are interested in receiving more information about our Plant Health Care department or our inspection services, give us a call today.