Cherokee Tree Care's motto is Tree Preservation for the Next Generation, and our brand-new Tree Preservation Plan gives customers who would like annual inspections by a certified arborist ease of mind. This plan is specially designed for those customers who want to "set it and forget it".
Tree Preservation Plan Inspections
Our plan includes:
Examining the structural integrity of your trees.
Recommending any pruning needs for your trees, whether it be removing deadwood for the health of your tree(s) or structural pruning to mitigate storm damage.
Proposing any cabling or bracing needs for your trees.
Monitoring pest activity will be noted and sent to our Plant Health Care department for care.
The price of your annual inspection will be deducted from any pruning work that is accepted and completed from the inspection.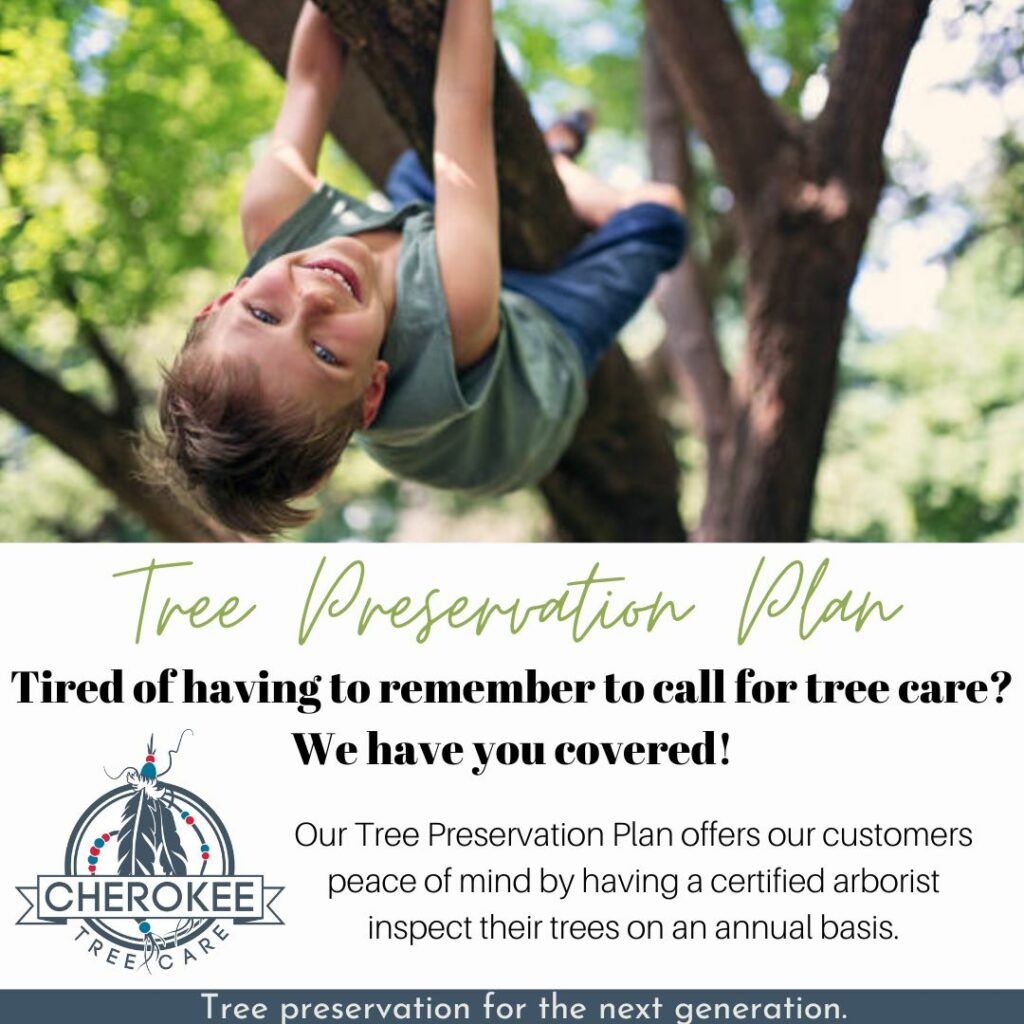 Cherokee Tree Care Testimonials
We understand it can feel like a daunting task to find a reputable tree service company to care for your trees. At Cherokee Tree Care, we pride ourselves in doing what is right for the tree & the environment, our professionalism, and making our customers happy.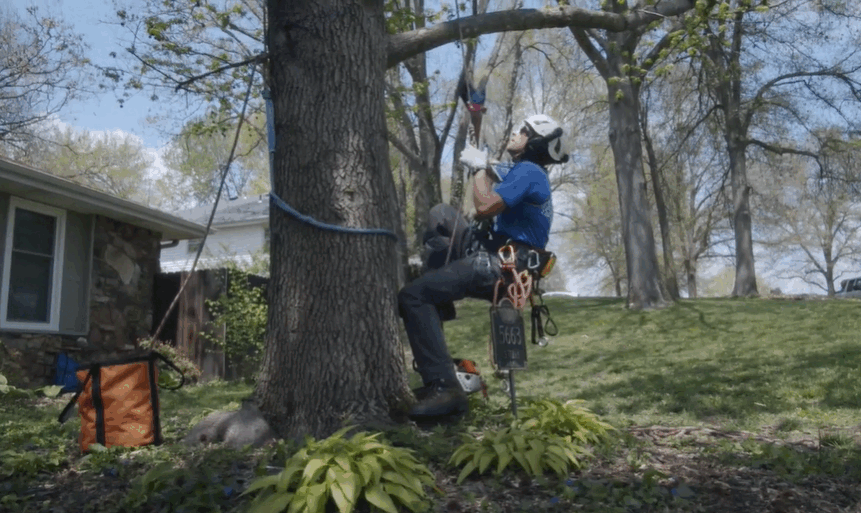 Check out these reviews from past customers to see what others have said about our work:
"Cherokee Tree Care is amazing! So happy I called them. We weren't sure what to expect when we asked if they could come take a look at some trees of ours, however they were professional from the beginning. Always made sure to answer any questions we had. The crew worked fast to take down an oak tree that was close to our home, and then pruned a couple other oaks with branches hanging over our home. In the end they went above and beyond our expectations. They will be our main go to tree care service. If you need people you can trust, Cherokee tree care is the way to go!"

Amanda C.
"I have a few properties and have used Cherokee Tree Care anytime I have tree needs. They have removed and pruned many of my trees and I can't recommend them enough. They know their craft, are honest and dependable, do a fabulous job and have excellent communication."

Kelly L.
"I have had this company do two different projects now. Excellent crews, very professional, and dependable to do exactly what needs to be done. Attention to clean-up and my satisfaction with their work was their goal. Strongly recommend Cherokee Tree Care, you will not regret it."

Doug M.
"We used Cherokee for tree trimming and cabling a large tree in our back yard to make sure it never falls on the house. Their crew is awesome! Very nice guys, professional, efficient, and cleaned everything up. Definitely recommend."

Christie L.
"Cherokee Tree Care's service was absolutely outstanding. They were incredibly professional, on time and provided great quality. I can't recommend them enough. Thank you to the Cherokee team for allowing our home to be safe after the storm."

Jen D.
These are just a few examples of customers we've had the privilege of working with recently. Please feel free to contact us with any questions and we look forward to the opportunity to care for your trees. Sign up today for a Tree Preservation Plan.