Plant Health Care 101
Plant Health Care is a department within our company, but what exactly is it? How does it benefit you and the trees and shrubs on your property? Learn what Plant Health Care is and how it can be cost effective for our customers to have a Plant Health Care specialist on your property.
Plant Health Care is a holistic approach to tree care. The focus remains on developing & maintaining the health of plants, so they are less susceptible to problems. Stressed plants are more susceptible to insects, diseases, and other problems. For this reason, we aim to preserve the health of your trees through basic maintenance steps throughout the season. Some basic maintenance steps may include proper watering, completing a soil test to see what nutrients your soils may be lacking, replacing nutrients by fertilization, adding a mulch ring around your trees, maintenance pruning, regularly scheduled inspections on your property and much more.
One service we offer to our plant health care customers is timely inspections on the property. An inspection consists of having a trained professional inspect all the trees and shrubs on the property for pest activity, pruning needs, and overall health of the plants. A report of the PHC technician's findings will be given to the customer. If insect activity is found, spraying is included in the price of the inspection. Our inspections start at $75 and go up based on the size of property and number of trees and shrubs to inspect.
There are many companies that will schedule regular automatic insecticide sprays on your property, however, we believe there is no "one size fits all" approach to Plant Health Care. We are conscious about the amount of product we put into the environment and only spray what is necessary to the health of your trees and shrubs. In our inspection report, we will also give you the basic maintenance recommendations for your trees that we mentioned earlier.
We may recommend multiple inspections on your property throughout the season, as we know which pests your trees are vulnerable to and when they are most active. Pest emergence varies season to season based on weather conditions.
When comparing the cost of Plant Health Care services to continually replacing declining plants, keeping your plants healthy is a more cost-effective approach to your property maintenance. Having a professional determine a Plant Health Care plan for your property is a vital part of caring for the health of your trees and shrubs. If you have questions or would like someone to take a look at your property, give us a call. We would love to help you with your trees.
Staff Certifications and Continuing Education
At Cherokee Tree Care, we put a huge emphasis on continuing education. In our industry, learning never ceases.
Our goal as a company is to have a full staff of Certified Arborists, and we are well on our way. Our small company has a staff of nine people, with four already Certified arborists; the rest in training to receive that certification. In addition to the Arborist Certification, we have three Missouri Licensed Certified Pesticide Applicators and one Certified Tree Safety Professional. To maintain certifications, the holders must complete continuing education courses and trainings.
We have a dedicated team that is eager to continue learning and receive more certifications throughout their careers in arboriculture. Why are certifications and continuing education a benefit to you, as a customer of Cherokee Tree Care? You can rest assured that we are staying up to date on changing regulations and standards, developing new skills, remaining relevant in our industry, keeping a company culture of safety, and maintaining our certifications.
Whether you choose Cherokee Tree Care or another company for your next tree care project, we hope you'll use a company that finds the importance of continuing education and learning.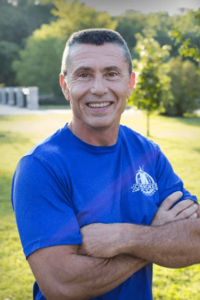 Tim Crews, Owner
Arborist Certification (MW-0308A) since June 1995
State Pesticide Applicator (C6358)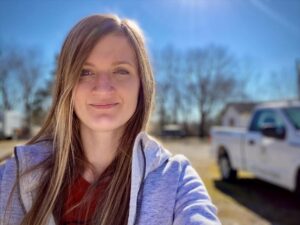 Amanda Wilson, Plant Health Care Manager
Arborist Certification (MW-6134A) since January 2021
State Pesticide Applicator (C22375)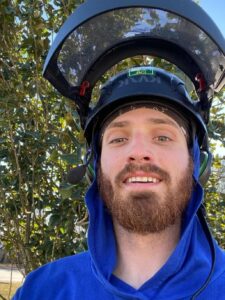 Zach McGill, Pruning Crew Lead
Arborist Certification (MW-6149A) since March 2021
Certified Tree Safety Professional (#04530)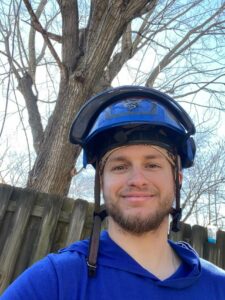 Jordan Eitel, Pruning Crew Lead & Plant Health Care Technician
Arborist Certification (MW-6232A) since January 2022
State Pesticide Applicator (C25702)
Leave Us a Review

At Cherokee Tree Care, we take pride in making sure our customers are satisfied with the work completed for them.
Have you had tree work completed by us that you are thrilled about? Leave us a review! Reviews help us gain new customers who are searching the web and "shopping" for a reputable company to complete their project. Writing a review takes only a few short moments and is a great way to help support and spread the word of companies you recommend.
In addition to leaving us reviews, word of mouth is our greatest form of advertising. Tell your friends and family about your experience with our company!
Thank you in advance for sharing your experience with Cherokee Tree Care. We appreciate your business!