The year 2018 has somehow come to an end and 2019 has arrived fresh and brand new. While many of us are writing lists of goals and ambitions for our health and well-being, the possibilities for this new year are endless. If you are hoping to make some visual changes this year, consider thinking outside the box by making some changes to the trees on your property.
We know that your home and landscape are investments and we believe in investing in those trees for future generations to enjoy. Here are three simple ways to bring health and vitality to your trees this year:
Pruning your trees is often necessary for the health of your trees and safety of your property. By taking away dead wood in your trees, we can help prevent storm damage and potential insect or disease problems from occurring. When you choose Cherokee Tree Care, your trees will be pruned by ISA Certified Arborists by using proper cuts and never taking more than 25% of the leaf at a time.
Planting a new tree is a great way to bring new life to your property. When you choose us for your tree planting, trees will be selected from a local nursery and inspected for an ideal structure and any insect or disease problems. Trees will be planted by a certified arborist at the proper depth and to ANSI planting standards. Your newly planted tree(s) will be added to our Plant Health Care program with the first year of fertilization at no additional charge as a part of our planting package.
One of the best things you can do for the trees and shrubs on your property is add them to our Plant Health Care Program. Routine inspections are a great way for us to monitor for any insect or disease problems and treat them before they become a hazard to your tree. We believe that chemicals should be used only as needed to protect your trees and our promise is to use as little product as possible while still being effective.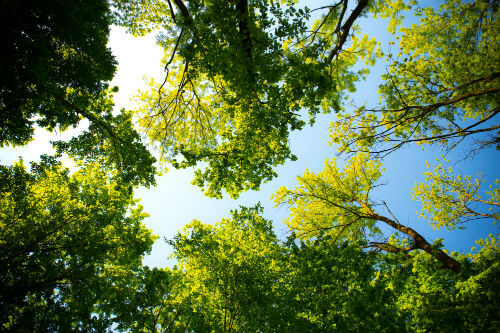 These are three simple ways to rejuvenate your landscape this year. Give us a call if you would like more information about these services that we offer. We look forward to working with you in 2019!