The Witch Hazel tree is a wonderful way to add color to your landscape – in every season.
Botanical Name: Hamamelis virginiana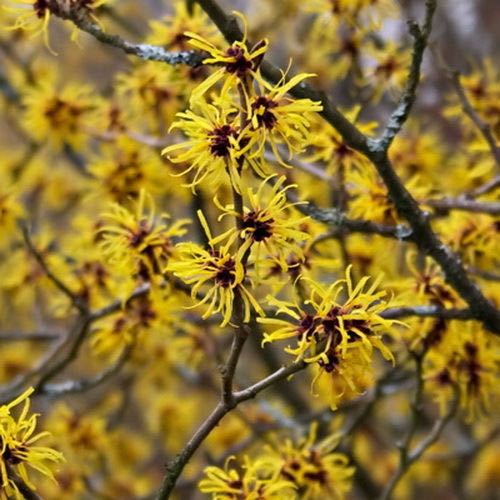 Characteristics: At mature height, it only grows to about 20 feet tall. A unique feature this tree has is the fragrant, yellow flowers that bloom after the leaves have fallen in autumn. When most trees in the landscape are bare, you can see a pop of yellow color in late October-December from this flowering tree. The leaves are also appealing, with a yellow to red fall color. The Witch Hazel is a medicinal plant used as an astringent and anti-inflammatory, and according to the Clemson Extension Center, it is "one of the very few American medicinal plants approved as an ingredient in non-prescription drugs by the U.S. Food and Drug Administration."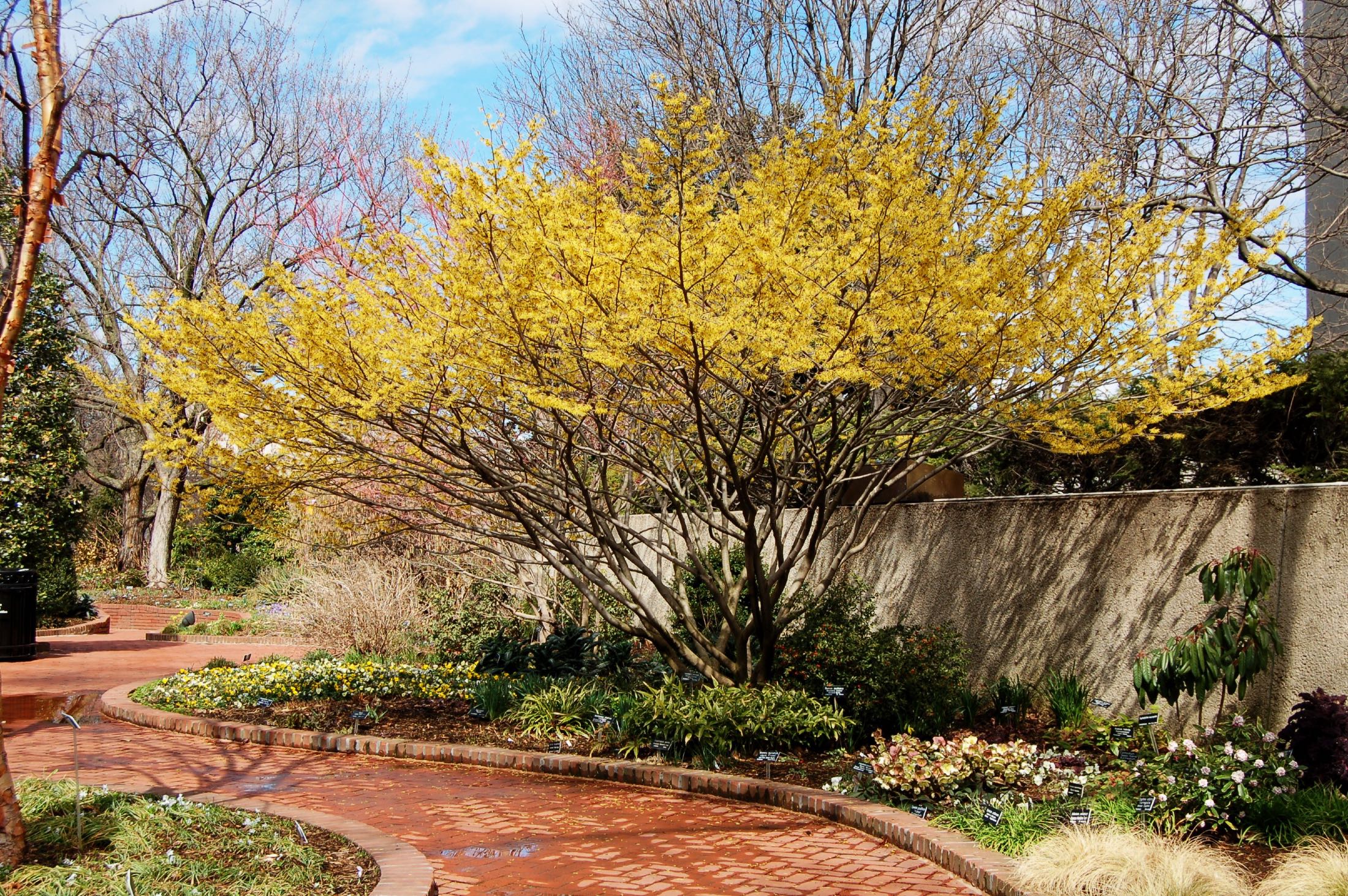 Hardiness Zone: Zones 3-8
Requirements: Prefers full sun to partial shade, but can also tolerate full shade. These trees are low maintenance and require minimal pruning. They prefer moist, well-drained, and slightly acidic soils. This is one of the most salt-tolerant shrubs.
Pest Susceptibility: There are no serious insect or disease problems for the Witch Hazel. Occasional galls, powdery mildew, and Japanese Beetle feeding may occur.
The Witch Hazel tree is unique, with so many great qualities. We recommend this tree for year-round interest as a specimen tree or border shrub. Looking for more ideas? Check out our tree recommendations – for a full list of options that thrive right here in Springfield, MO.
For help deciding which types of trees or shrubs would be best for your landscape and lifestyle – or to learn about our many other tree services – contact us. We're proud to be your tree service company. Our local, certified arborists – are here and happy to help.