One of the first to bloom in the spring, the Saucer Magnolia tree is an eye-catching option that makes a great addition to the landscape.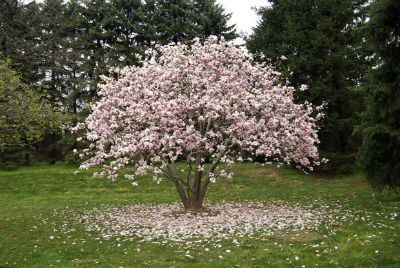 Botanical Name: Magnolia x soulangiana
Characteristics: The Saucer Magnolia tree is a deciduous Magnolia tree, usually growing in a multi-stemmed form. It typically grows to be 20-30 feet tall and wide.
The large, cupped flowers are the most notable attribute of this tree and, depending on the variety, their color will range from white and pink to purple-red to yellow. Two varieties that do well in our area are the Jane Magnolia which has purple flowers and the Butterfly Magnolia with its yellow blooms.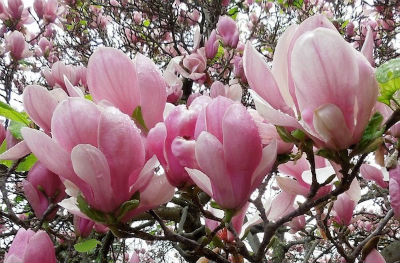 Hardiness Zone: Zones 5-9
Requirements:  The Saucer Magnolia tree requires partial to full sun. They will generally not tolerate dry or wet soil extremes. Late spring frosts can damage the flowers for that season.
Pest Susceptibility: No serious pest or disease problem, but the Saucer Magnolia can be susceptible to leaf spot, canker, powdery mildew, or scale.
We recommend the Saucer Magnolia Tree for its beautiful blooms. It's sure to add aesthetic interest to your landscape. If you are interested in learning more about our planting service, give us a call today.