Your landscape is an investment and new tree planting season is a great way to enhance your curb appeal. Have you been wanting to add a new tree to your property but don't know where to start? We've got you covered!
Let's discuss why you should have an arborist plant your tree, the benefits of fall planting, recommended trees for our area, and what to expect when you choose Cherokee Tree Care to plant your new trees.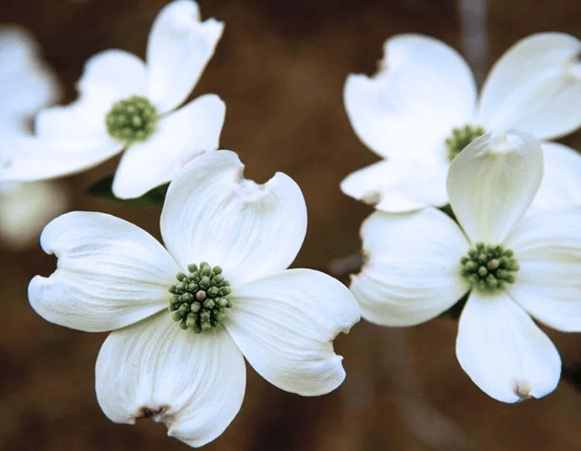 Anyone can plant a tree, but an arborist will know how to properly plant a tree to set it up for success. Here are just a few reasons you should hire an arborist:
An arborist will be aware of pest and disease susceptibility and which trees do well in our area.
An initial consultation with an expert will help determine proper tree selection for your space. "Right tree, right place" is vital to the longevity of life of your tree.
Improper planting can result in tree death. An arborist will ensure planting is done properly to ANSI standards to set up your new tree for success.
Expert guidance on how to best care for your tree after planting.
Timing for Tree Planting Season
While spring has become a default tree planting season, there are a few reasons autumn may be the best season to plant trees in your landscape.
We want to avoid planting in the hot summer months because planting is already stressful on a tree, and the heat can be detrimental to its survival. Planting in the autumn gives the trees an extra season to establish before the summer heat hits. The tree will go dormant through the fall and begin to wake up to early spring rains which are very beneficial to root growth.
This growing season has been an unusually warm and dry season, being very stressful on many trees. We will want the weather to cool down a bit before we start breaking ground on our fall planting season, which will probably be around mid-late September at the earliest.
Planting Procedures
Check out our Planting Packet which will show in detail how our planting process works and our planting prices.
We have compiled a list of recommended trees that we have found do well in our area. We suggest that you take a look at the trees listed and circle a few you are interested in looking for at our local nurseries.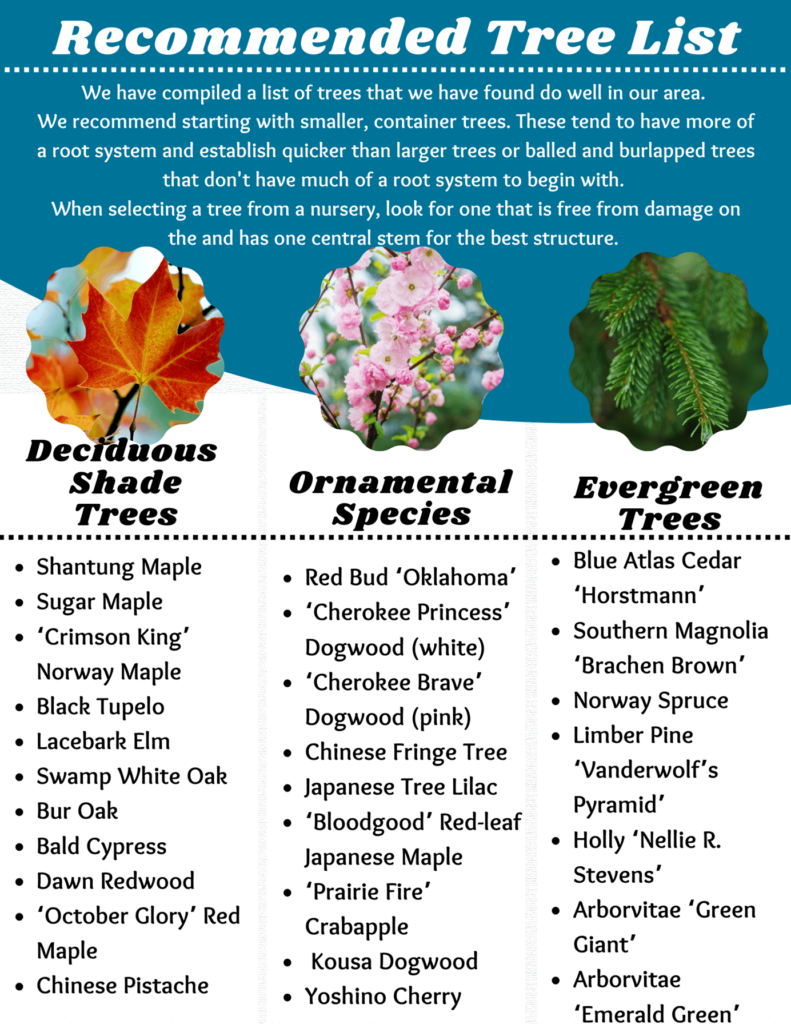 Proper aftercare is vital to the longevity of life for your new tree. A proper watering schedule and other care instructions will be sent to you to ensure a healthy start to your new planting's life.
Give us a call if you've been thinking about tree planting season and a new addition to your property. We'd love to help you on your journey of adding a new tree to your landscape!